The Dr. Bettye Bouey Yates Educational Foundation currently supports three public primary schools located in the Township of Clermont, Province of KwaZulu-Natal, near the city of Durban, South Africa. The children of these schools are from one of the poorest communities in South Africa, but they are now thriving because of the support from the Foundation.  The Foundation funds its projects through contributions, memberships and the donations from travelers who visit the schools while on tour in South Africa as part of the Yates Tours South Africa program and has an interest in partnering with other organizations to fund larger projects for the schools.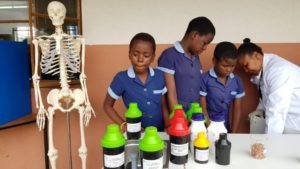 The Foundation has helped build libraries and science labs in two schools, a computer center, a media center, a sports field and purchased playground equipment.  It has financed the tiling for the floors in classrooms where before the students sat on dirt and concrete.  It has financed the installation of toilets and plumbing, electrical work, gutters, ceiling fans and photocopiers to improve the quality of life for students and to ensure a healthier teaching environment. The Foundation has enhanced lunchroom services by ensuring that each student has their own eating utensils. It financed and coordinated travel to the United States to enable the school principal and librarian to exchange "best practices" with primary school educators and librarians in the U.S.  It has funded the purchasing of desks, workbooks, English and native-tongue reading anthologies, dictionaries, science and mathematics kits, school supplies, atlases, and much much more. 
The Schools Committee of the Foundation receives proposals twice a year from the schools to fund their projects.  The schools must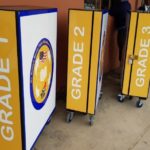 demonstrate the value of the project as it relates to the direct educational enrichment of the students and/or the enhancement of the overall quality of life at the school.  After careful review and study, the Committee makes its recommendations to the full Foundation Board on each proposal.  If approved, the Foundation then disburses the funds directly to the vendors that have been identified by the school for the projects in question and verified by the Foundation as capable of performing the work or providing the supplies/materials needed by the schools.    The Foundation then monitors the progress of the projects through on-going communications and visits to the school at least once a year by a Foundation board member.
The educational experience for the tens of thousands of students from these schools has been transformed through the generous donations and contributions of the members and friends of The Dr. Betty Bouey Yates Educational Foundation along with the hard work of the extremely dedicated educators and administrators of the Christianenburg, Clermont and Clernaville Primary Schools.